5 Things To Know: Weekend Brunch At Young Joni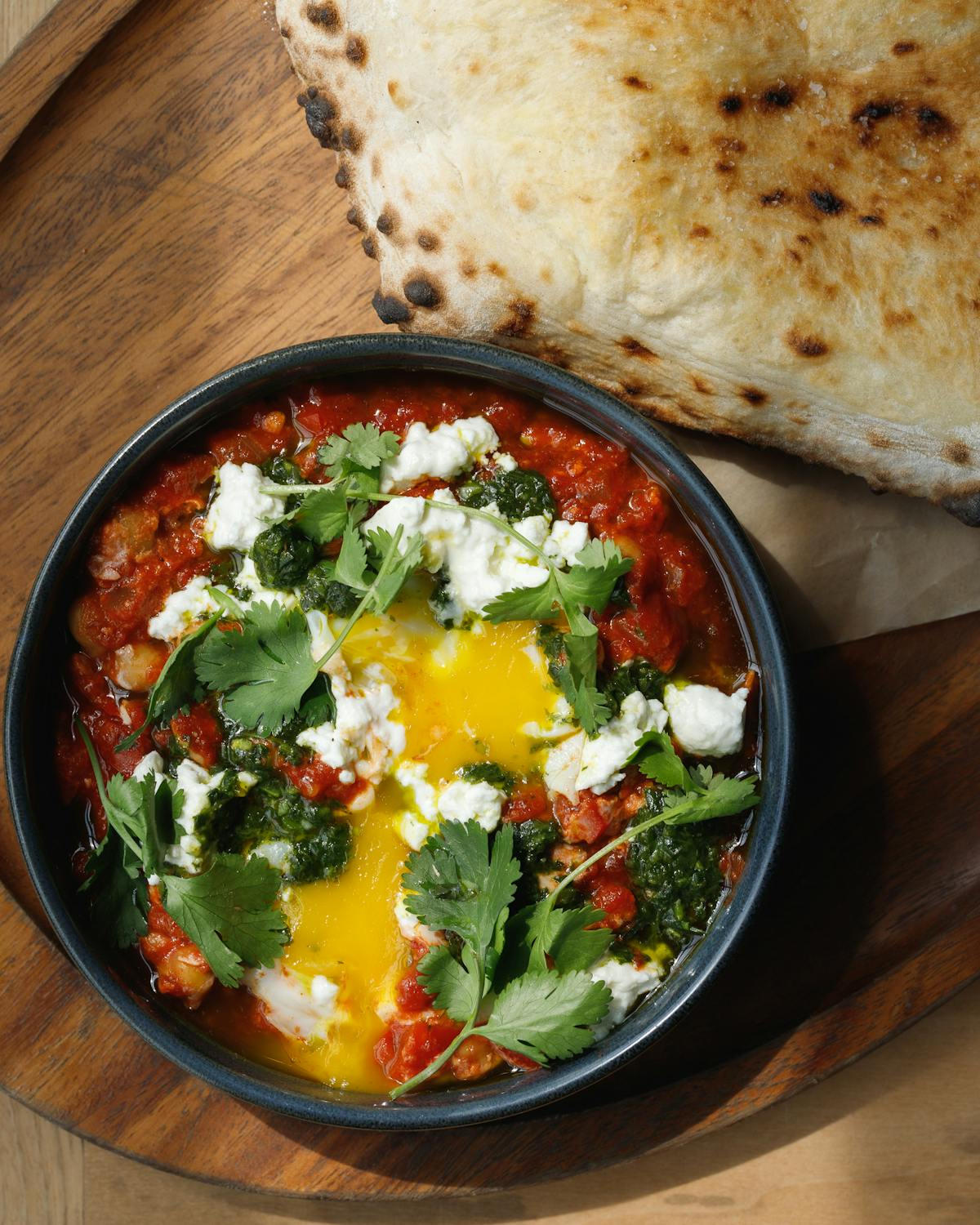 The cat's out of the bag! A delicious new brunch option is coming to Northeast Minneapolis. Weekend brunch begins at Young Joni on Saturday, May 27!
Here are the top 5 things to know about brunching at Young Joni.
Our brunch menu features dishes that combine morning classics with bold global flavors. Standouts include Juk, our savory Korean rice porridge topped with Korean short rib, soft egg and chili crisp, also don't miss our zippy Shakshuka with harissa-tomato sauce, zhoug, chickpeas and wood-fired pita. And for something sweet, our Dutch Baby with strawberry-rhubarb compote and crème anglaise. Check out the full Young Joni brunch menu here.

Of course, we created a Young Joni brunch pizza! Enjoy the Rise & Shine pictured) with sunny-side-up eggs, maple pork sausage, Wisconsin brick cheese and pickled fresno peppers.
Our entire award-winning pizza menu will also be available. So bring on the Korean BBQ, Perfect Pickle Pie and Margherita orders. Pizza for breakfast is always a good idea!
Brunch reservations are encouraged, and walk-ins are always welcome at the bar and community table. We release reservations 60 days out on the first of the month. You can make a reservation here.

It's weekend brunch, friends, not early bird breakfast. Young Joni's brunch hours are Saturday and Sunday, 10 am - 2 pm.
We can't wait to share our take on the most important meals of the weekend with you and become your new favorite Minneapolis brunch spot! We'll see you soon, but not too early, right?