Host an actually cool corporate event at Young Joni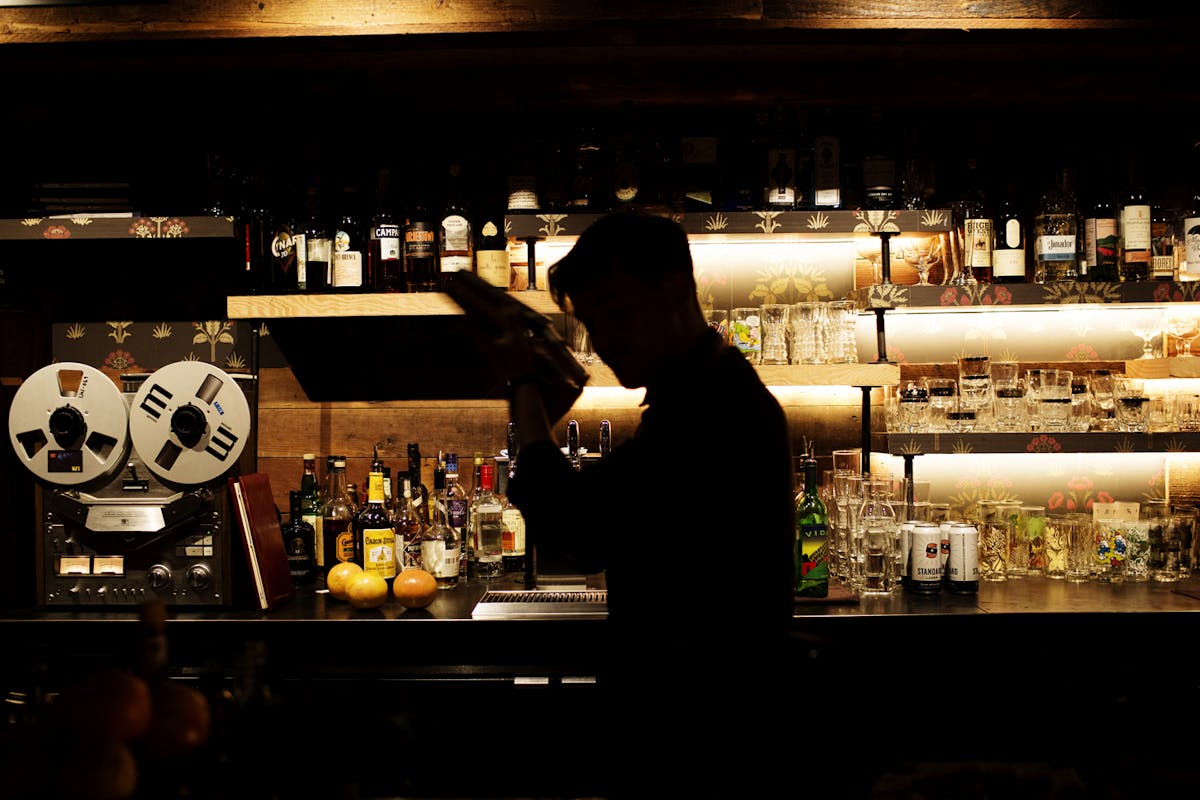 Planning your company holiday party or corporate event this season? Look no further! At Young Joni, we make party planning super easy; simply pick a date, menu and guest list and leave the rest to us! Our event manager, Stephen Schweckendieck, collaborates with every client to ensure they have a seamless, stress-free party planning experience and that their guests are treated to a delicious and unforgettable night out!
With the season of party planning upon us, we asked Stephen to weigh in on what makes a Young Joni corporate event stand out from the crowd.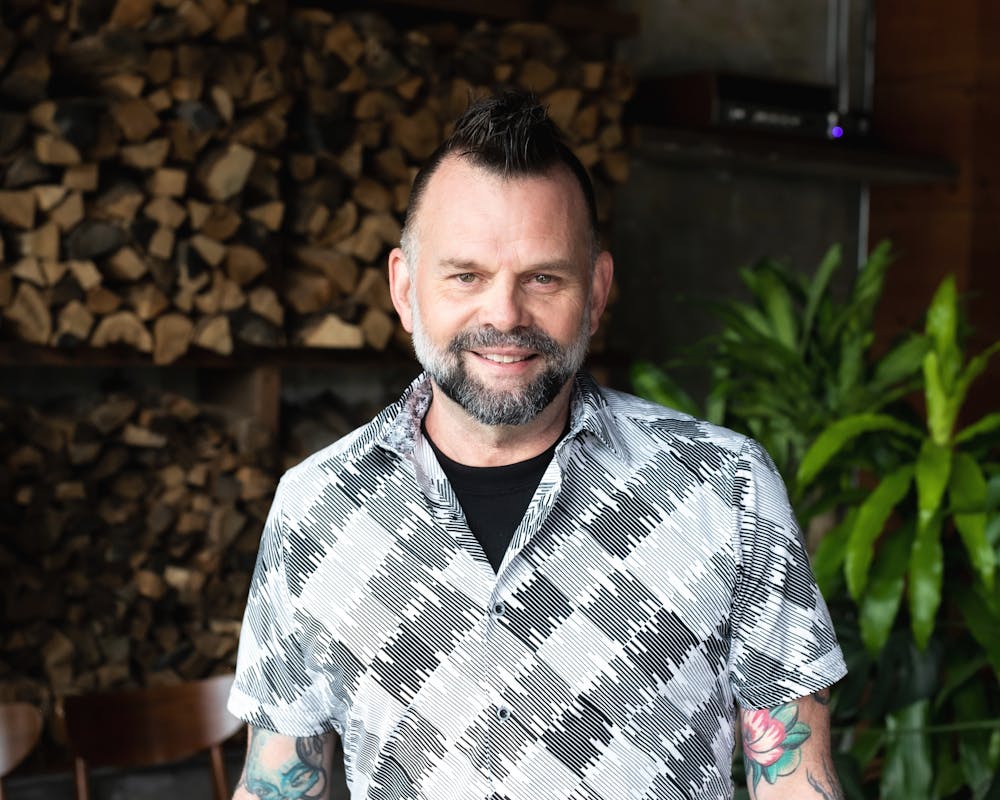 Stephen, you've helped so many clients plan surprising, delightful corporate events and holiday parties. What do you love most about the experience we deliver at Young Joni?
Stephen: I think Artful Living said it best when they described ours as "actually cool corporate gatherings." It's so true! I love seeing guests' faces when they arrive and discover they have the entire restaurant to themselves - it feels so VIP! Our spaces are unique, and the award-winning food and beverage we offer is special and delicious. Hosting a corporate event here feels anything BUT corporate - hosts and guests adore that.
Tell me about parties in the back bar!
Stephen: Our back bar is the easiest way to host (and impress!) up to 45 clients or team members. The space is a showstopper and wows guests from the moment they walk in. It's cool, cozy, comfortable and dare I say, a little sexy? We typically set up reception style so guests can mix and mingle around the room, grab drinks at the bar and nosh from the buffet throughout the night. Some clients rent the space for the entire night, while others plan a shorter timeframe to create more of a post-work happy hour vibe.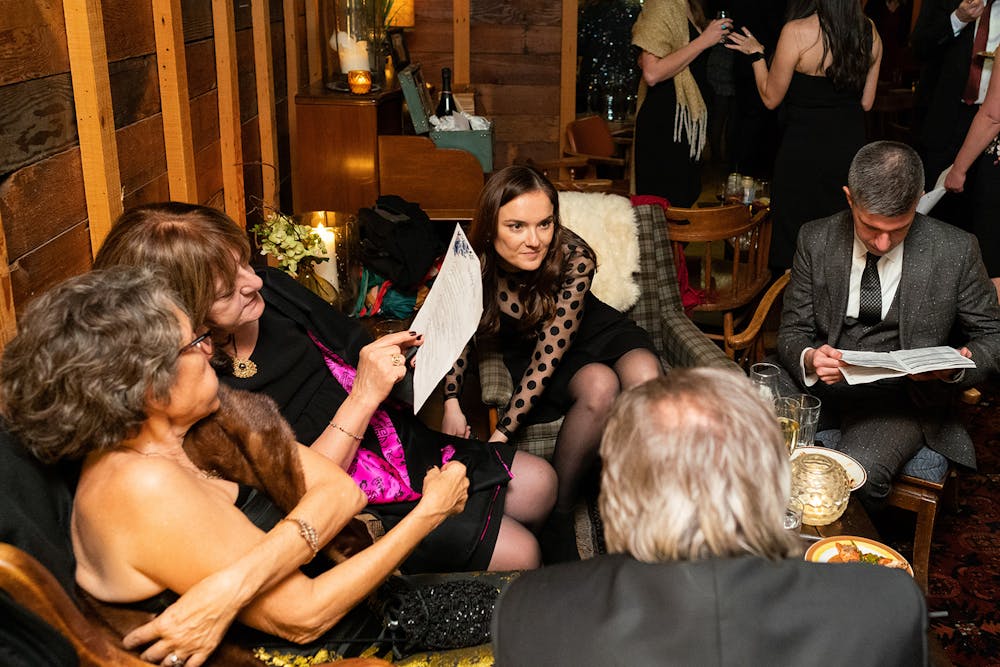 What about dining room buyouts? Who are those best for?
Stephen: The main dining room is great for larger gatherings; the experience is a little more sophisticated than the chill back bar. The dining room can entertain up to 80 guests for a sit-down dinner and 120 for a mix-and-mingle buffet dinner/reception. The space is so flexible; we've hosted celebration dinners, kick-off campaigns, holiday parties and symposiums and accommodated DJs, live bands and interactive activities. We have the ability to transform the room to meet the event's needs.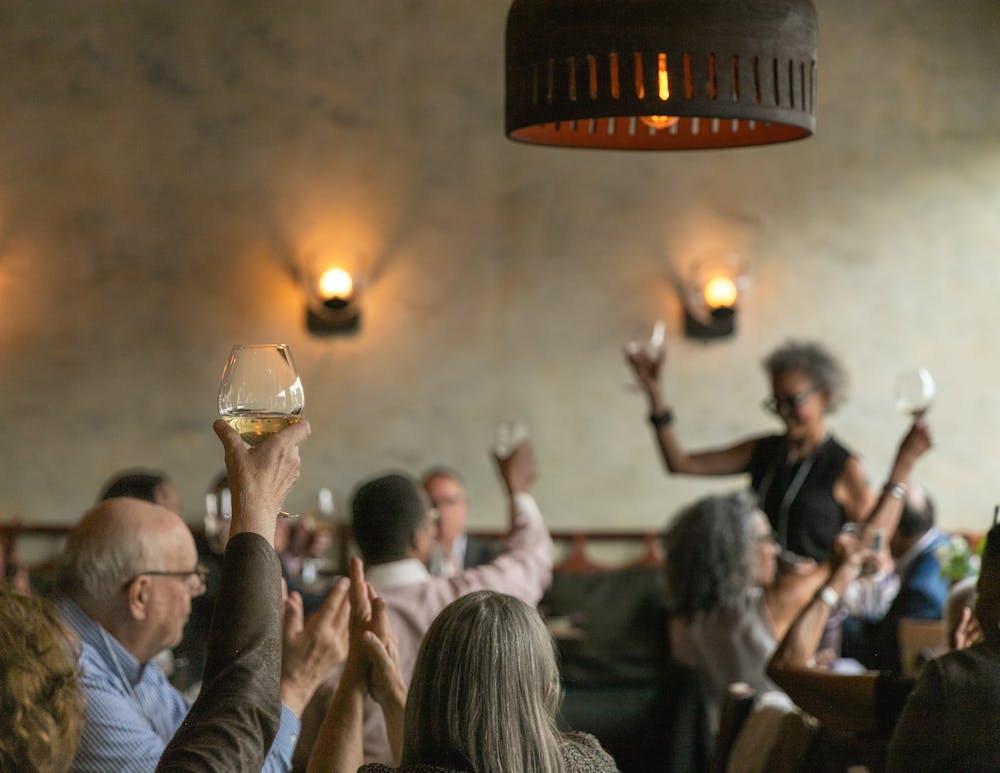 What's one piece of advice you'd offer to people planning a corporate event or holiday party?
Stephen: Book early! Our end-of-the-year celebrations calendar is guaranteed to fill up quickly. We still have a handful of dates available, but they will go fast. Send me your inquiries, and let's get started!
We'd love to help you plan your next corporate event or holiday party! Visit our website and fill out the inquiry form to get started!