Event Spotlight:
Piril and Dave's Modern Young Joni Back Bar Wedding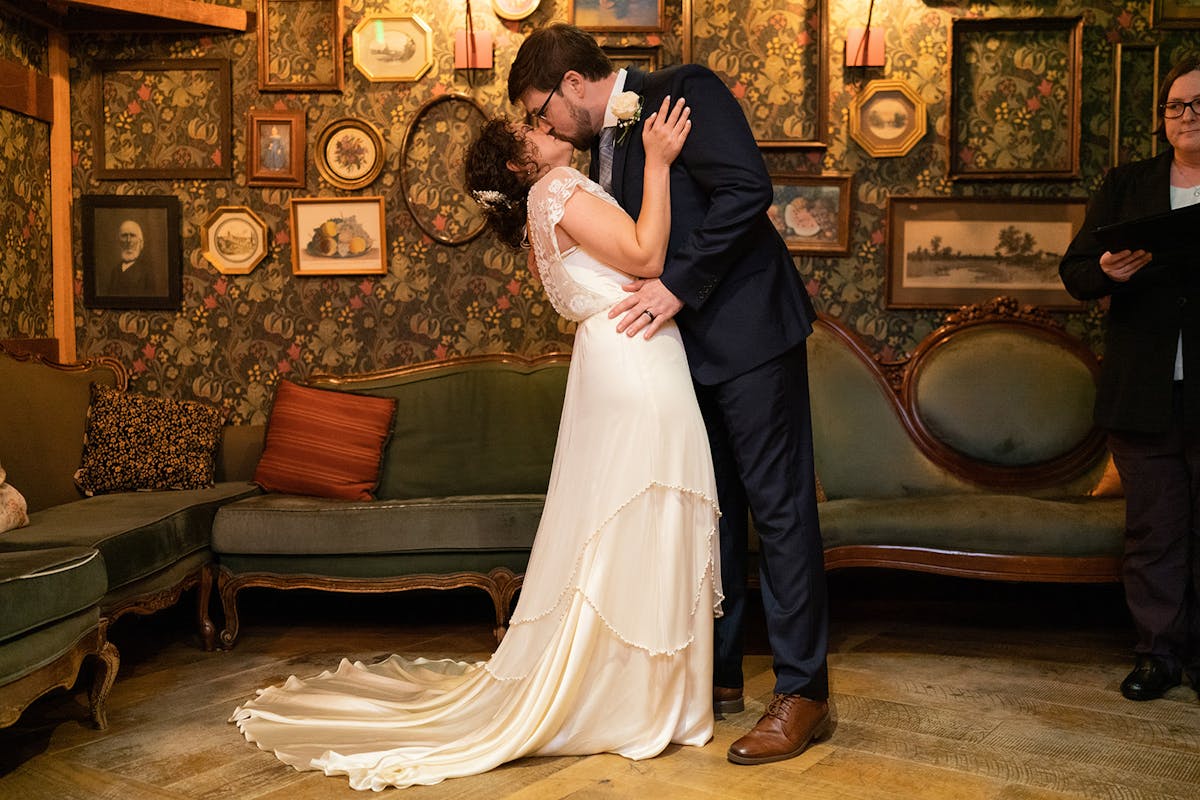 There are so many moving parts involved with planning a wedding. Find the venue. Secure the date. Hire the caterer. Contract a bartending service. Nab the DJ. Sure, it can be that complicated, but it doesn't have to be!
Hosting your wedding at Young Joni is a one-stop event planning experience. We're the venue, bar team, caterer and coordinator all in one. Just add the attire, flowers, and perhaps a band/DJ if you want, and you've got yourself an elegant, modern and DELICIOUS wedding celebration with minimal stress.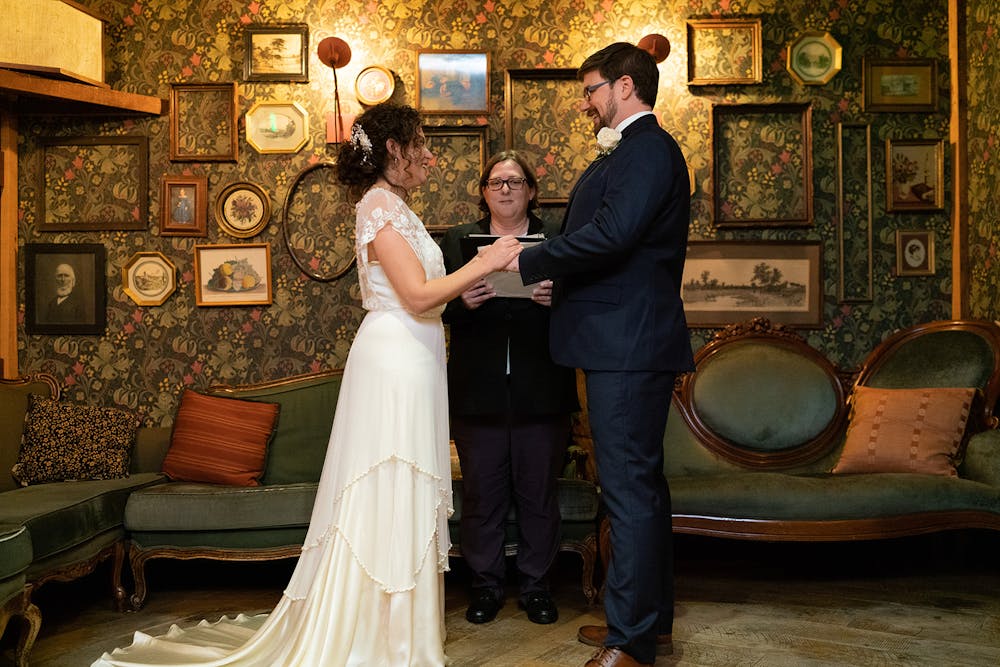 Piril and Dave hosted their unique, modern and fun wedding celebration in the back bar at Young Joni. The evening began with an intimate ceremony surrounded by their nearest and dearest, followed by a rollicking good-time reception featuring their favorite Young Joni pizzas and dishes, the back bar's signature cocktails, and music playing on the vintage reel-to-reel tape player. We talked with Piril about their experience and learned what they loved most about their Young Joni wedding.
We loved working with you and Dave to plan your wedding and reception; why did you decide to book the back bar as your venue?
Piril: The back bar was one of our date locations early on in our relationship, and we were so happy when we found out that it could be rented for events! It's cozy, classy, and unique; we felt it represented "us."
What were some of the highlights of hosting your wedding in the back bar?
P: We loved not needing to decorate the space - it's already so pretty! And not worrying about the quality of the food, drinks, and service. We loved not having to deal with different vendors for different items like catering, table/chair rental, and beverages - what a major selling point! Everything worked smoothly and seamlessly.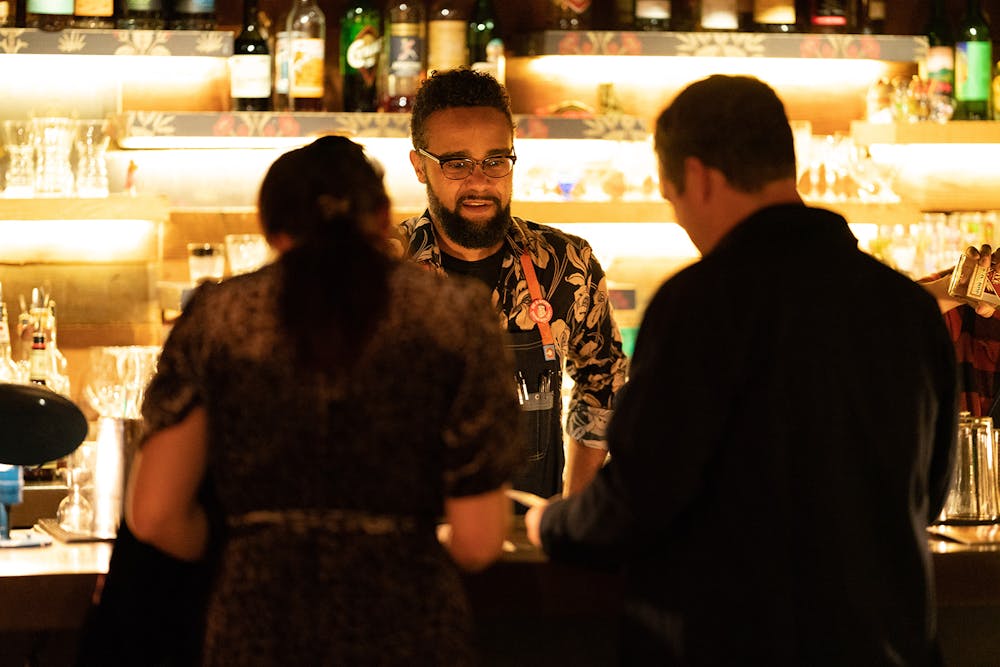 Did you get any feedback from your wedding guests?
P: Yes! Our guests were beyond impressed and emphasized how ours was one of the most enjoyable weddings they had been to!
Love that! It sounds like everything went off without a hitch! Last question, based on your wedding experience, would you recommend Young Joni as an event venue to a friend?
P: Absolutely! Any excuse to come back is a guaranteed yes from us. But from a recommendation point of view for a venue for a high-quality experience, also absolutely! It was the perfect venue for an intimate wedding ceremony and celebration.
Are you planning a wedding? Did Piril and David's wedding story pique your interest? Learn more about our space and submit an event inquiry on our website.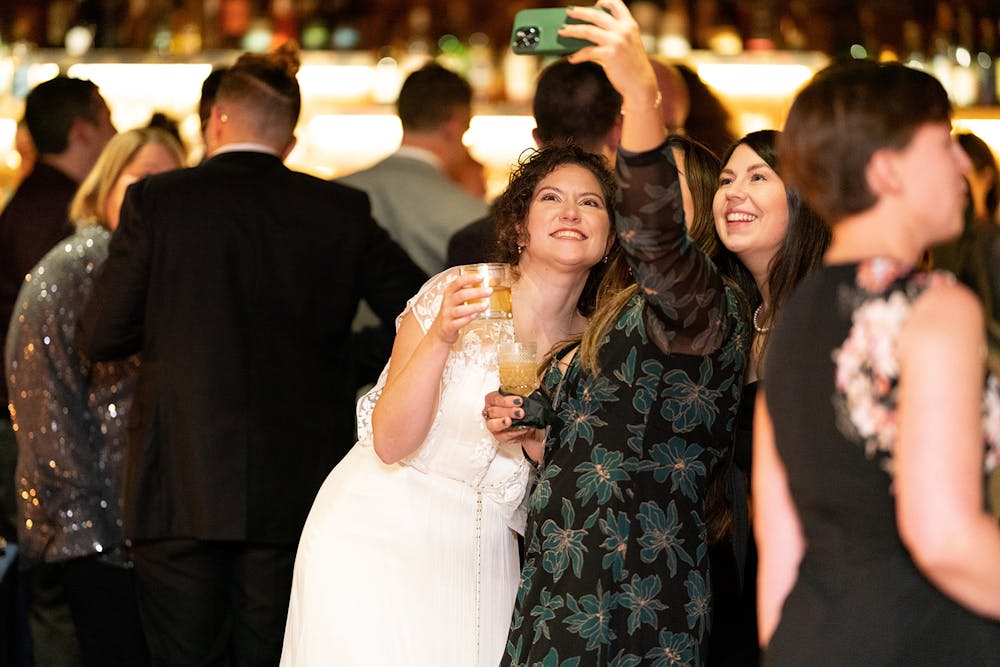 Wedding photography compliments of RKH Images.