Did You Know…Young Joni Back Bar Edition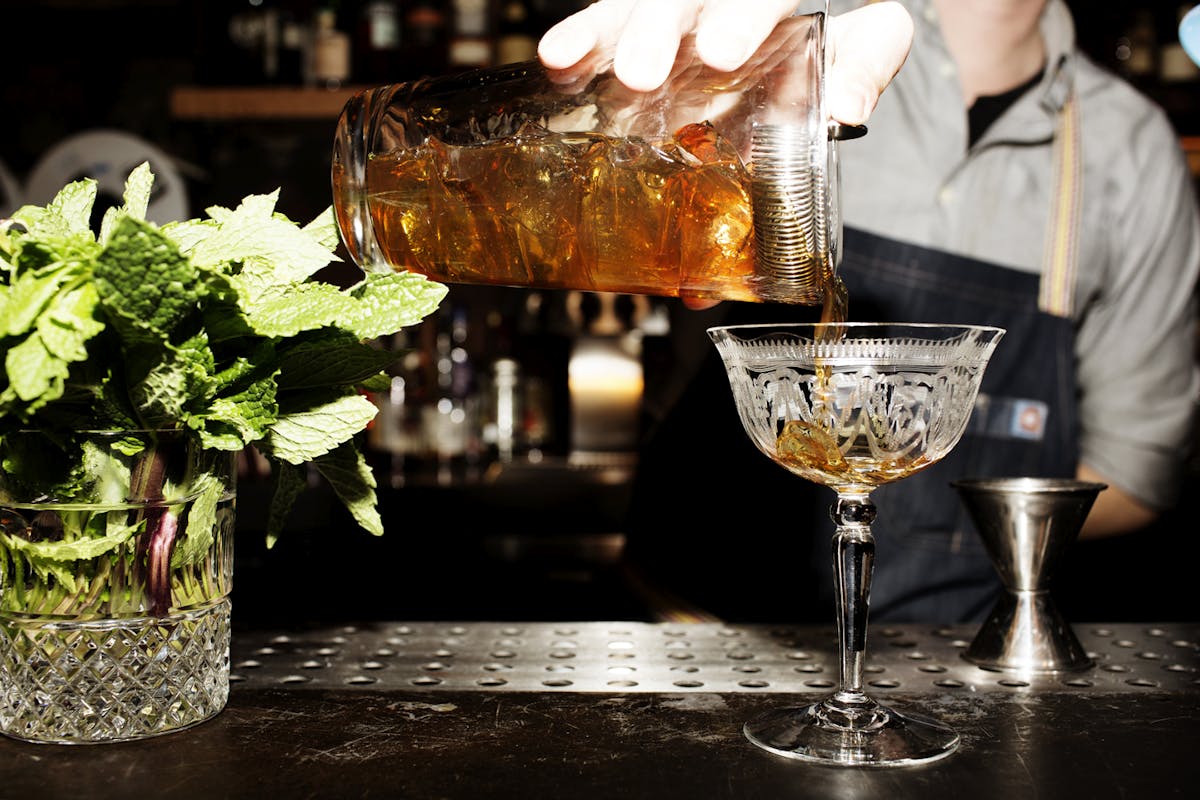 Young Joni's back bar is one of the best-kept semi-hidden secret cocktail bars in Northeast Minneapolis! Tucked discreetly behind the restaurant, the back bar serves craft cocktails, James Beard award-winning pizzas, and analog vibes in a delightfully quirky setting.
The back bar is slightly off the beaten path but easy to find. Take a walk down the alley alongside Young Joni and look for the red light. When the light is on, the back bar is open.
Did you know that…
The back bar serves delicious craft cocktails AND the full lineup of Young Joni pizzas?

The back bar accepts reservations! They're never required, but planners gonna plan. Make a reservation for your night out here.

The bar team develops our unique, wildly creative themed cocktail menus! Our current menu, YJ Guide, is an ode to TV Guide magazine and features cocktails inspired by TV shows from the 1970s - 2010s and includes several non-alcoholic options.

The back bar is a fabulous private events space! It's the perfect venue to host engagement parties, rehearsal dinners, modern weddings, work gatherings and life celebrations of all kinds.

The back bar was named as a best bar in America by Esquire Magazine!

The back bar offers social hour food and cocktail specials Wednesday - Saturday from 4 - 6 pm.

The quirky, cool room design is inspired by our owner's family cabin. The back bar is packed with nostalgic, fun vibes with its lived-in antique furniture, found objects and vintage cocktail glasses.

The soundtrack of our cozy cocktail lounge is all analog, with sounds coming from a vintage reel-to-reel playing mixed tapes made just for us by our pals at Uncanned. Our unique playlists are fire, and bet your shazam will get a workout.

Readers of Mpls St. Paul Magazine selected the back bar as one of the best cocktail spots in the Twin Cities!
Pop in for fun times and great cocktails in the back bar Wednesday - Saturday. The red light glows bright at 4 pm.